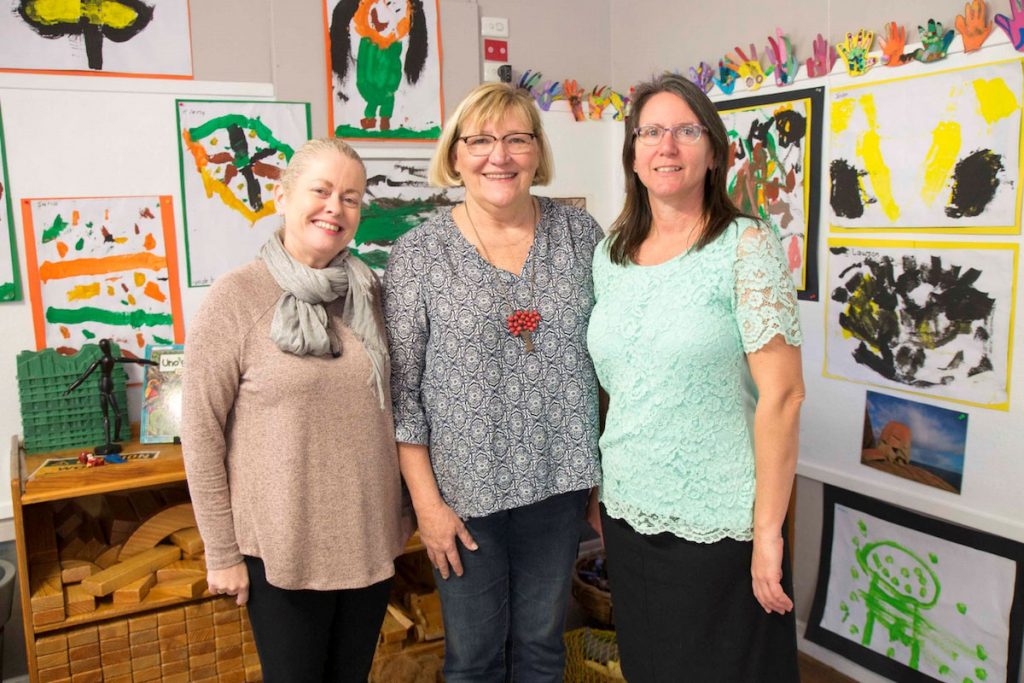 Left to Right Maria/ Jill/ Jodie
Maria holds a Diploma of Children's Services
She has been an educator for 11 years in both the UK and Australia. She joined Camira Kindy as an Assistant in 2013.
Jill Powell
Teacher/ Director
Jill holds a Bachelor of Education (Early Childhood).
Jill has worked in the early childhood sector and within kindergartens for the past 20 years.
Jill joined the Camira Kindergarten Community in 2020.
Jodie Pratt
Administration Assistant
Jodie holds a Certificate III in Office Administration.
She has been doing accounts for 20 years.
Jodie has been the Administration Assistant at the Camira Kindy since 2012.